SYNOL M-222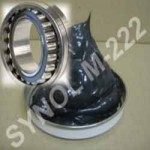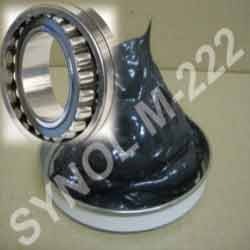 Tacky Industrial Dark Blue Grease
SYNOL M-222 is particularly formulated to provide excellent high temperature performance with excellent adhesion, structural stability and superior resistance to water.  This grease has a high level of chemical stability and offers excellent protection against rust, corrosion and water, especially on axles, rings and bearings.
Temperature range : -15°C to 150°C
Area of Application:
Bearings and slides in the paper, Cement & Glass industries where sever conditions exist. It is suitable for centralized systems and is designed to resist.
Benefits:
Reduced wear underheavy or shock loading and vibration for good equipment reliability and availability.
Protection against rust, corrosion & resistance to water washout for equipment protection.
Packing: 1-kg. Jar & 10-kg. Bucket
Our Prestigious Clients