Sugar Factory Rust Remover and Protector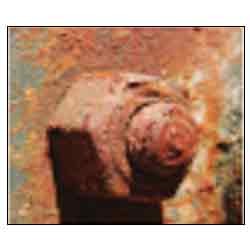 It is a high performance concentrate for water dilution. It is a revolutionary formulation of surfactants, uniquely blended to aggressively and specifically attack heavy oil and grease contaminants from electronic components. With its unique formula, oil and greases are penetrated, wetted and lifted off from different types of surfaces.
Applications:Locks, door hinges, domestic appliances, sewing machines, fans, nuts, bolts, starter motors, alternators, brake assembly, drive chains, bicycle chain and frame, wheel trims, magnetos, switches, etc.
Our Prestigious Clients