Semi Synthetic Gear Oils(Gearlube-320)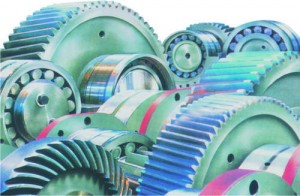 Gearlube-320 is semi synthetic gear oil formulated with latest additive technology with friction modifiers to provide high performance, long life and energy saving properties, which are not available from conventional lubricating oils.
Applications:
Enclosed Gear drives, Windmills, Transmission chains, Heavily loaded low speed antifriction bearing, Centralised lubrication systems, As a running-in-oil for OEMs. Heavy duty earth moving and excavating equipments.
Our Prestigious Clients