SAFE CLEANER FOR TABLE TOPS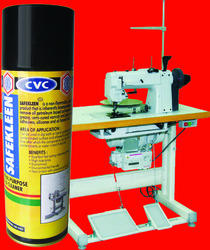 CVC Safkleen Spray
CVC SAFEKLEEN is a high performance, heavy duty general purpose de-greaser that is part of a new generation of cleaners, designed to replace the commonly used chlorinated high volatile solvents used in "Cold Cleaning" process.
Benefits :
Excellent fast acting cleaning power.
Inherently biodegradable solvent.
Non-flammable, non-hazardous, non-toxic, non-irritant, with pleasant aroma.
Packing : 500-gm. Aerosol Tin, 500-ml. Trigger Spray & 5-litre Carboy.
Our Prestigious Clients