Multipurpose Moly Grease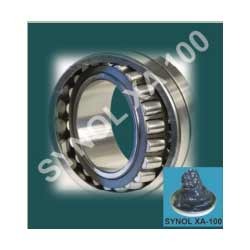 An excellent dielectric sealant cum lubricant based on silicon, which seals electrical parts and ignition systems from moisture and lubricates electrical swithchgear, plastic bearings etc. It shows extreme resistance to tracking and corona discharge and prevents flashover when applied to insulators and rubbers and protects chromium, magnesium and aluminum from corrosion.
Area of Application:
Typical application in the Textile industry would be all greasing application in Textile Machinery (except where specific products or lubricants are recommended.) It can be used on LR cards, Combers, Pneumafill motors, Looms, Draw frames, Speed frames, Autoconers and so on.
Our Prestigious Clients