SYNOL SILCOM-124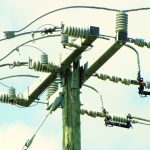 (Multifunctional Silicone Translucent Compound)
It is a high temperature multi-functional non melt silicone compound. It is also suitable as chemical resistant stopcock grease It is also an excellent mold release agent for reactive polymers such as epoxy & polyurethane compounds & Engineering plastics based on Styrene (ABS, HIPS), Nylons and Polyesters, etc.
Temperature range : -40°C to 250°C
APPLICATIONS:
Sealant and lubricant for automatic control valves, flow meter bearings, pump packings on floating telephone batteries, in valves of water softner, on Fire Extinguishers etc. Lubricant for synthetic rubber O-rings, seals and gaskets. Mould release agent for epoxy, polystyrene, polyvinylchloride, polyester resins & other plastics.
BENEFITS:
It is a water repellent air tight sealant for air control valves & pneumatic systems.
PACKING : 1-kg. Jar & 10-kg. Bucket
Our Prestigious Clients