MULTIFUCTIONAL OIL (SYNOL HYLUBE-46)
Synol Hylube – 46 (Multifunctional Oil)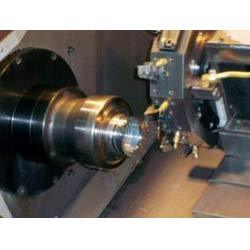 This is a semi-sythetic high performance lubricating oil specially developed to provide long term lubrication, reduced wear and tear, wide temperature range and virtually no carbon deposits. It is fortified with anti-corrosive, anti-oxidant, and E.P. additives with friction modifiers making it suitable for versatile applications such as compressor, hydraulic, gear and machinery oil.
Temperature range -( 40°C to 150°C).
Applications :
Multi purpose synthetic oil for the moving parts of textile machinery such as gears chains bearings etc. Available in viscosity grade from 12-100 cst at 40°C
Benefits :
Single oil for many applications.
Reduces friction and wear.
Operates under wide temperature range.
Consumes less power.
Reduces oil inventory.
Packing : 25-litre & 200-litre Drum.
Our Prestigious Clients