Synol Molypaste N-3 COMPOUND
Synol Molypaste N-3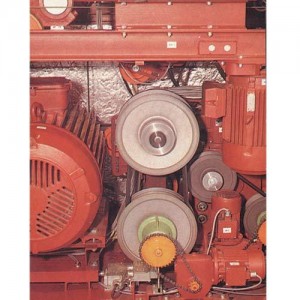 It is highly concentrated Molybdenym disulphide bases multipurpose assembly / lubricating paste fortified with special additives to withstand very high temperature and extreme loads. It is most ideally suitable as an assembly paste for grease lubricating system to ensure freedom from scuffing and scoring.
MOLYPASTE N-3 eliminates metal to metal contact between nuts and bolts preventing them from seizing leading to breakage under extremely heavy load.
Temperature : 0 degree C to 1100 degree C
Applications:
All threaded connections of nuts, bolts, studs, pipe couplings, U-bolts, flanges etc. journal bearings, speed reducers, kingpins, splines. Slides & ways operating under shock condition subjected to very heavy intermittent loads.
Benefits:
Prevents seizure under heavy loads, for all threaded connections.
Easy and quick dismantling of mechanical Parts.
Heavy duty threas lubricant which protects threads from rust & corrosion.
An effective press fitting and assembly aid.
Packing: 100-gm. Jar, 1-kg. Jar & 25-kg. Jar.
Our Prestigious Clients