High Speed Semi-Fluid Grease (SYNOL PSR-300)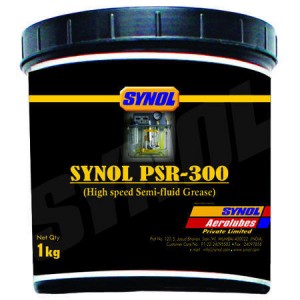 PSR-300 is synthetic fluid grease specially formulated with highly stable chemical additives such as rust and corrosion inhibitors and antioxidants to provide good water repellency for rust protection and oxidation stability for high temperature performance. They also reduce the fatigue & abrasive wear considerably under extreme dynamic load, condition where operating speed is very high. It is ideally suitable for centralised lubrication systems.
Applications:Centralised lubrication system of Offset printing presses, Internal Grinders, Worm gears, Gear couplings, Universal joints, Instrument bearing etc.
Our Prestigious Clients