SYNOL WP-300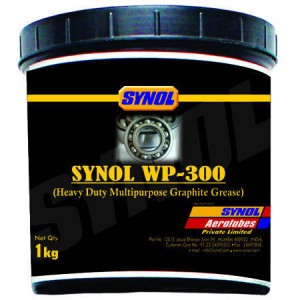 (Heavy Duty Multipurpose Graphite Grease)
The most VERSATILE Heavy duty Multipurpose Graphite grease with special additives used for plain and antifriction bearings. It increases bearing life, extends lubrication intervals, lowers energy consumption, protects from rust & corrosion, and reduces grease inventory. It can be used in industries wherever multipurpose grease are used in industries, especially for industries which consume ball and roller bearings, bushes and those which require lubrication of chains, linkages, joints, slides and ways. It can be dispensed through centralised lubrication system and it is an ideal lubrication for electric motors and water pumps.
It can replace all conventional and multipurpose greases used in many industries and will give atleast 2 times longer re-lubrication intervals.
PACKING: 1-kg.jar, 10-kg. bucket & 180-kg.drum.
Our Prestigious Clients