CVC EXHAUST COAT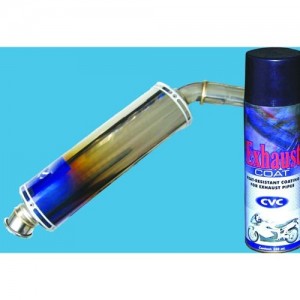 Heat Resistant Coating for Exhaust Pipes
CVC EXHAUST COAT is a high temperature anti-corrosive coating and it gives long term protection from cracking & peeling, corrosion and rust. It also provides protection for all clean metal surfaces, and on the other hand, forms a highly adhesive, fast drying permanent primer for all types of paints. It forms protective coating without flaking.
AREA OF APPLICATIONS:
To be applied on Black Exhaust pipes and Silencer boxes wherever applicable.
BENEFITS:
It protects the exhaust surface from deteriorating under high temperature.
Packing: 100-ml, 250-ml & 550-ml. Aerosol Tin.
Our Prestigious Clients