FOR HEAT DISSIPATION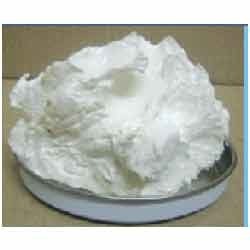 CVC Heat Sink Compound
To ensure semiconductor longevity with power applications in the order of several hundred watts per device, each element of thermal impedance must be carefully considered. CVC Heat Sink Compound is developed to reduce the high thermal impedance of air gaps otherwise present between the mating surfaces of the semiconductor case and the heat sink. This grease like compound fills the minute air gaps between the mating surfaces thereby reducing the thermal impedance. It is applied to the base and mounting studs of transistors and diodes. Withstands temperature upto 250°C .
Applications:
Semiconductor devices and heat sinks. Thermoelectric modules and heat sinks. Power resistors and chassis. Thermostats and mounting surfaces. Thermistors and mountings. Any two parts which must be coupled thermally.
Benefits:
Excellent thermal conductivity for dissipating heat.
Very good electrical insulating property.
Non-dripping & Non-melting.
Packing: 50-gm. Collapsible tube, 1-kg. Jar & 25-kg. Drum.
Our Prestigious Clients