Energy Saving Tacky Chain Oil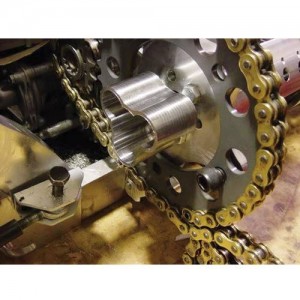 CVC VISCOLUBE (P) is a s highly viscous synthetic tacky chain oil, specially designed for the lubrication of chains, sprockets bearings etc. in the Printing Press and other similar machinery to provide anti-corrosive, anti-wear performance. It is a synthetic oil, which does not leave any carbonaceous deposit and due to its low friction, it reduces the energy requirement. It extends the maintenance shutdown period of chain cleaning etc..
It is used for all types of chains, sprockets, bearings, gears etc. It is also more suitable for heavily loaded and longer duration applications than conventionally used chains oil.
Area of Application:
For Chains, Sprockets, bearings etc.
Our Prestigious Clients