CVC HEAT SINK COMPOUND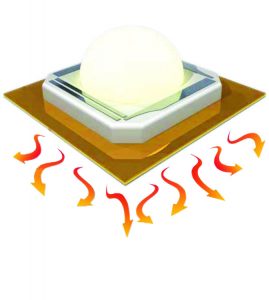 Heat Sink White Compound
To ensure semiconductor longevity with power applications in the order of several hundred watts per device, each element of thermal impedance must be carefully considered. It is developed to reduce the high thermal impedance of air gaps otherwise present between the mating surfaces of the semiconductor case & the heat sink.
Withstands temperature upto 250°C
Area of Application:
Semiconductor devices and heat sinks, thermoelectric modules & heat sinks, power resistors and chassis, thermostats & mounting surfaces, thermistors & mountings.
Benefits:
Excellent thermal conductivity for dissipating heat.
Very good electrical insulating property.
Non-dripping & Non-melting.
Packing: 1-kg. Jar & 10-kg. Bucket
Our Prestigious Clients