Cleaner-cum-Lubricant for Flat Knitting Machine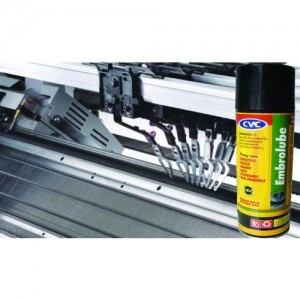 CVC EMBROLUBE is a highly purified synthetic oil for the lubrication & protection of delicate parts & mechanisms such as needles, hooks, latches, light bearings, gears etc. Also known as Cleaner-cum-Lubricant for Embroidery & Flat Knitting Machine.
Applications:
Spray directly to the parts to be cleaned & lubricated. Use extension tube for parts that are not easily reachable.
Our Prestigious Clients